Hello my children - serious post time here. Most of you know our little forest maid
Wildthorne
, who makes
beautiful jewelry
filled with integrity and authentic vision.
I'm calling out to our small community today for assistance; a couple of weeks ago Kim slipped and fell, injuring her head and generally bruising herself well. She is recovering but it is slow; she suffered a heavy concussion and had staples to the wound. Of course being the little warrior that she is, she has soldiered on in silence, not wanting to bother anyone or ask for help. Silly rabbit!
While she is injured, she cannot work and is therefore bringing no income in to support her family. To help address this imbalance, I have listed in my
Sparrow Salvage
shop a small selection of jewelry I have remaining from my selling days, all priced very low.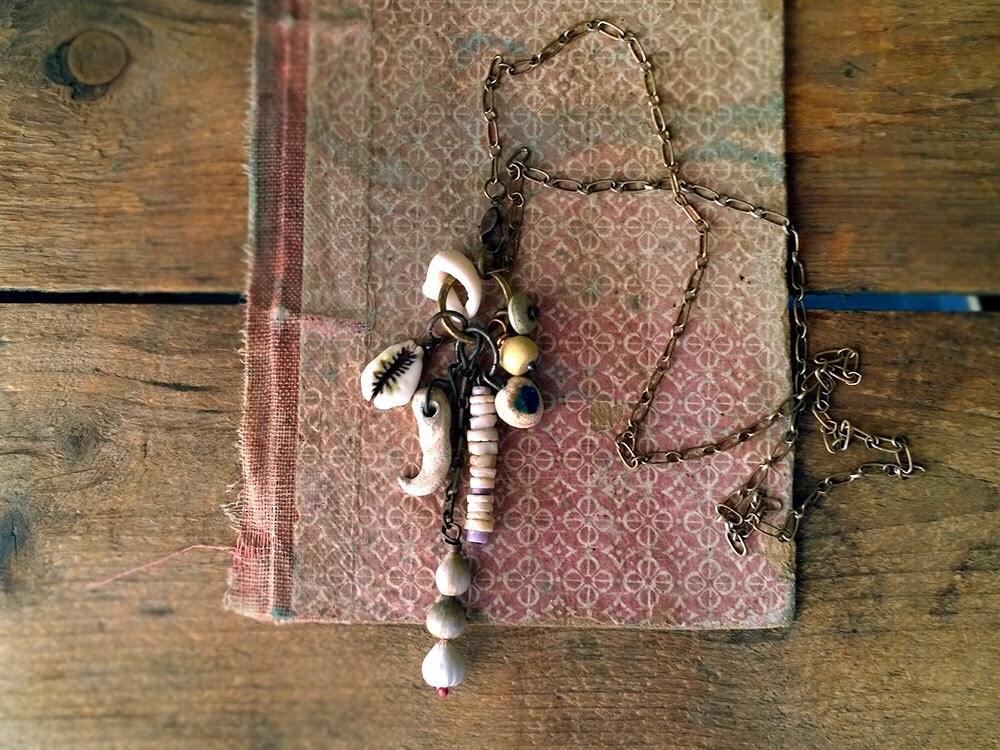 I have also listed some very limited (only 3 per listing)
custom orders
for you to purchase; my textile cuffs and necklaces, skinny cuff sets, assemblage necklaces and earrings all have a listing. While the finished jewelry is listed at knock-down prices, the custom orders are full price. This allows a wide range of price points so anyone can help, but because I need to find the time to make the custom pieces they need to be full price; the money will be enormously helpful to Kim and I earn nothing from it.
You can also help by going straight to
Kim's shop
and ordering something from her - she has an
Etsy shop
as well if that's more your thing. All her pieces are one of a kind and ready to ship and her partner is helping to process those orders.
Finally if you are unable to help in any monetary way (or even if you are!) it would be a wonderful thing to pin this blog post, or link to it from your own blog, Facebook or Twitter. The more people we can reach the better, and Kim will be able to heal herself in plenty of time without worry for her family's welfare.
I hope you can find a way to help here, even a little really does mean a lot. When I had my car accident I was blessed with fundraising events from several people; I had been sharing my house with my mother who died in the accident and the funds raised enabled me to pay her side of the rent until my family could organize alternative arrangements. Money is often seen as rather a vulgar or fickle way in which to navigate the world; but it is our reality that day-to-day living costs money, and the energy and stress we all put into it's getting and leaving is something no one needs when they are ill. To this day I remain overwhelmed and deeply thankful for all the people involved.
I have more news and stories to relate but I'll save that for a separate post.